Two shields come in each box in either bronze or white powder-coated metal, plus instructions and light pollution information.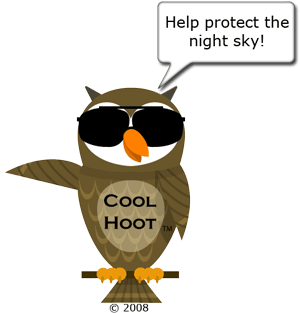 $29.95 plus $5.00 shipping (plus tax for NYS residents). Bulbs not included.



Credit cards may be used at:
Starry Night Lights
Parshield Glare Visors (white or bronze)
Bulbrite PAR 38 Parshield Combo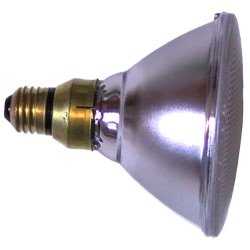 The Parshield® glare visor fits most outdoor PAR38 style bulbs, which have a 4.75" diameter with a rim as shown on the left.
The Parshield® will clip snugly to the 24 watt (120 watt equivalent) PAR 38 LED flood from Home Depot and the Kobi Electric K6L8 15 watt (70-Watt equivalent) PAR 38 LED sold on Amazon.
The shield will also clip on to (at least) the following CFL floods:

TCP 19w PAR-38 Flood Light 1P3819
Philips 20w PAR38 Reflector 20WMedPAR38ALTO
Feit 23w PAR-38 EcoBulb Flood ESL23PAR38T
Unfortunately, the Parshield® glare visor does not fit every PAR38 style bulb available. Indoor PAR bulbs, some compact fluorescent models, and some outdoor PAR bulbs, have a smaller diameter even though they're labeled PAR38. Specifically, we have found that the glare visor does NOT work with:
Philips indoor/outdoor PAR38 flood, 90 watt Halogena with part number 816263, from Home Depot. Other retailers might also sell this bulb.
For more information, contact us at info@parshield.com
For wholesale purchasing information, click here